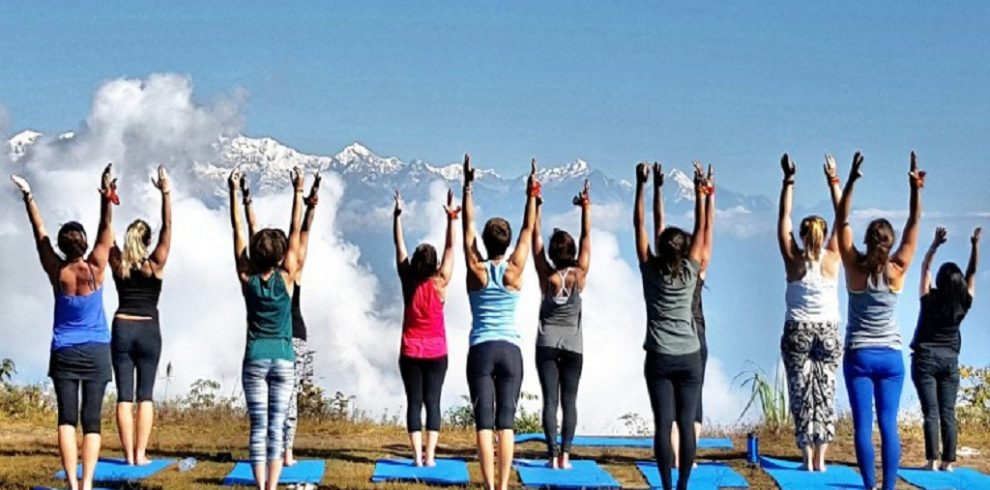 Are you looking for a perfect yoga teacher training as a beginner? Then there is no better place than Nepal. Nepal is a land of mountains, peaks, forests, and ranges that will make your yoga teacher training journey exciting and thrilling.
Here is a blog that will give you excellent reasons to choose Nepal as your yoga teacher training destination.
Seven Reasons to choose for 200-hour Yoga Teacher Training Nepal.
1. Easy Entry
Usually, the entry process is cumbersome, with a lot of documentation. But once you step into the boundaries of Nepal, you will get through the smooth and sorted process of a Visa. Nepal is a savior for foreigners; they give up to three months of Visa on arrival. It is a hassle-free process that encourages tourists from all over the world.
Choosing Yoga Teacher Training Nepal is an excellent idea to avoid tiring documentation.
2. Budget-Friendly
There are scarce places that offer you more for less, and Nepal is one of them. Nepal is a budget-friendly country that does justice to all the fundamental rights a human deserves. The place offers easy and cheap travel and food. Prices of Yoga Teacher Training are lower as compared to other countries. However, you will get top-notch services at fair prices.
Complete your Yoga teacher training in Nepal within your budget.
3. Less Populated
Nepal's population is 28.6 million, far less than neighboring countries. People are friendly and welcoming, making your Nepal trip memorable and worthwhile. You would be glad to know that the crime rate is negligible if you are traveling solo, be ready for a warm welcome from the local people of Nepal.
You will get a new experience, a wholesome new culture, and a way of life.
4. Authentic Experience
If you want an authentic yoga experience, then choosing Nepal is right. Nepal is well known for its hiking and trekking sport but now for yoga too. Many yoga gurus run exceptional yoga teacher training in Nepal and provide a top-notch facilities. After India, Nepal is considered as the authentic teaching of yoga.
Choose Nepal yoga teacher training and transform your life in a better way.
5. Delicious Delicacies
Nepal's food culture reflects its rich cultural diversity. One cannot ignore the beauty of Nepalese food. Dallbhaat and Tarkari is the staple food of Nepalese, and it is the same as boiled vegetables served with lentil soup and rice. Nepal food also includes Momos, which are dumplings filled with veggies and served with spicy sauce.
Nepal cuisine fills you with nutrition and taste; your body will thank you for a soulful treat.
6. Smaller Groups
Nepal is considered a budding destination for Yoga enthusiasts. There is a balance of yoga teachers and yoga students ratio. You will find smaller groups handled by a yoga teacher. You will get a personal touch from your yoga teacher; thus, you will understand and express yourself better. It makes your yoga learning experience more profound and thrilling.
Get your yoga teacher training more customized and personable with Yoga Teacher Training Nepal.
7. Perfect Climate
The alluring beauty of Nepal, the landscapes, and the mountains are a treat to the eyes. One would be delighted to hear that 37.4% of Nepal is covered with forests that are way higher than any of the Asian countries. The alluring beauty of Nepal, the landscapes, and the mountains are a treat to the eyes. The place has a fresh cool breeze, and sparkling lake water gives a perfect ambiance to meditate and get lost in Nepal's beauty.
Enjoy panoramic views while you learn Yoga teacher training in Nepal.
Yoga Teacher Training Nepal
Get a deeper understanding of yogic practices and free your body and mind from the emotional and environmental pollutants. The training will give you all-encompassing experiences and make your yoga teacher training journey worthwhile.
Also, the journey will help you to reach a deeper level of consciousness and develop a spirituality that will take you to the heights you have always longed for. Nepal yoga teacher training will help you to take the maximum benefits of carefully curated training and will help you to achieve the ultimate goal of enlightenment.