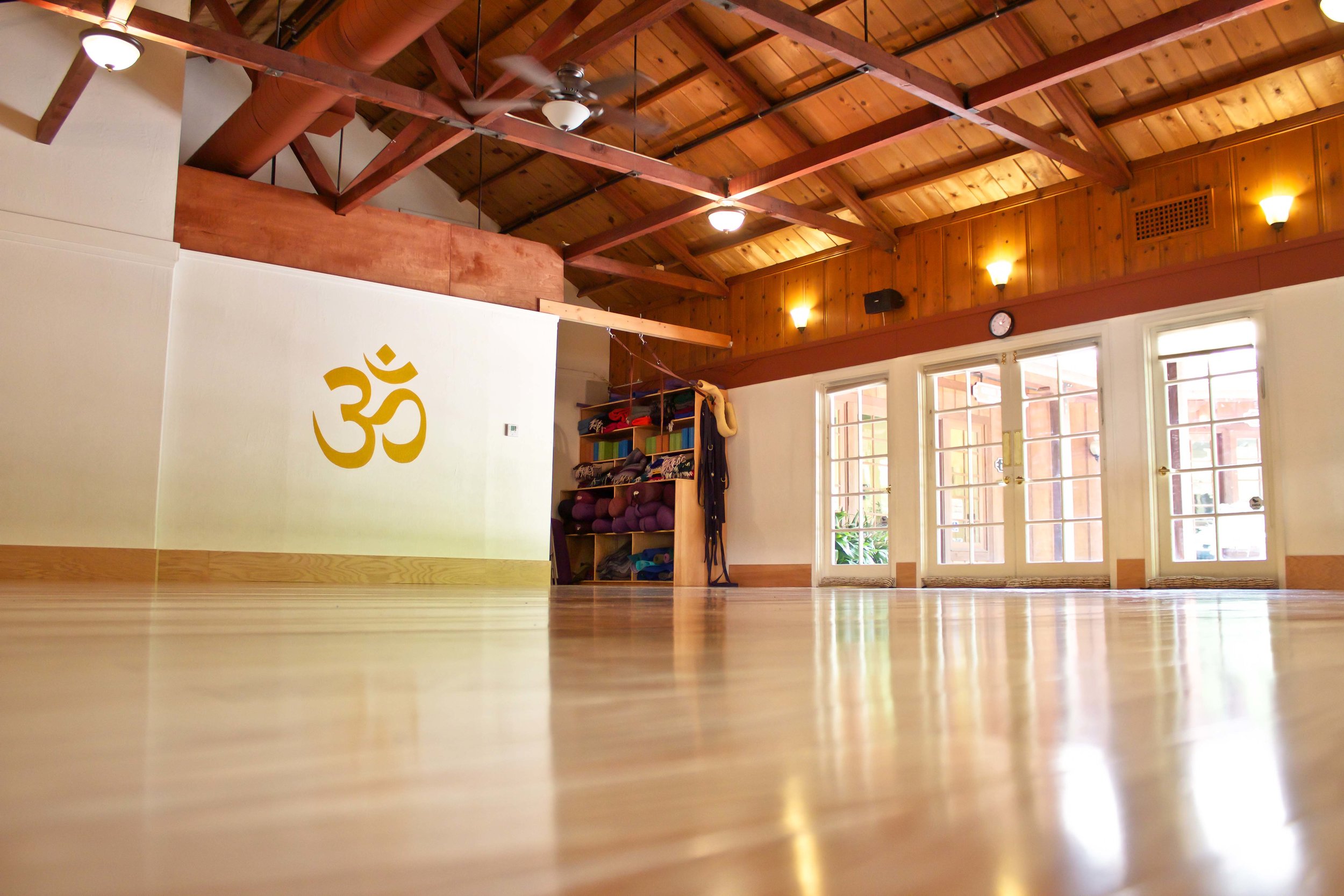 It is easy to set up a yoga studio but hell-challenging to maintain.
The line is perfect for every place you venture into. At the start, you all are pumped with terrible energy, but gradually, when things settle down, you begin to take it easy. At that point, your business tends to deteriorate.
So here is a fantastic blog to help you to maintain your yoga studio for consistent success.
Starting and maintaining a yoga studio requires a positive mindset, consistency, strong business management skills, attention to detail, dedication, and a commitment to providing excellent service to your student.
Offering high-quality classes, creating a welcoming and sound environment, and effectively marketing the studio to reach new students. To instate success, it is crucial to have experienced teachers, well-equipped facilities, and diverse class options to meet the needs of different students/clients. Additionally, maintaining a solid community, continuously improving offerings, and investing in technology can increase the overall experience for students/clients.
Now that you have settled the studio, much more is required to maintain a yoga studio. Below are excellent tips to help you run your yoga business successfully.
1. Standing Out Of The Lots
Standing out in the competitive world of the yoga studios market requires creating a unique and good experience for your students/clients. Here are some tips for standing out of the lots to successful yoga studios.
Offer unique classes and workshops: Offer classes that differentiate from other studios in your area, such as beginner classes, advanced classes, and specialized classes.
Invest in quality instructors: Hire experienced and knowledgeable friendly instructors who can provide high-quality instruction and create a positive experience for students/clients.
Build a strong community: Create a welcoming and healthy atmosphere where students feel comfortable and connected. Through social events and workshops, we should Encourage students to connect.
Provide exemplary customer service: Through student feedback, you offer them high-quality customer service. Ensure the yoga studio is well-maintained, clean, and equipped with the necessary equipment.
By implementing these strategies, you can stand out and maintain a thriving yoga studio that attracts new students.
2. Attracting New Customers
Attracting new customers to a thriving yoga studio is crucial to long-term success. One practical approach is utilizing social media and online platforms (Instagram, Facebook, Twitter, LinkedIn, and youtube) to promote the yoga studio and reach a wider audience. Also, participating in local events can help establish community relationships. One another strategy is offering special discounts and promotions to new clients/customers as an incentive to try the yoga studio.
Collaborating with local businesses and organizations is valuable for reaching new clients/customers and expanding the studio's reach. To ensure success in attracting new customers, it is essential to continuously evaluate and replace marketing strategies to ensure they effectively reach the target audience. Offering introductory or trial classes can also give new clients a taste of the studio's offerings and help build interest and good engagement.
Finally, maintaining a  reputation through exemplary customer service and offering high-quality classes is critical to attracting new customers/clients and maintaining success.
3. Member Retention
Member retention is a crucial factor in maintaining a thriving yoga studio. A successful yoga studio should focus on providing a high-quality experience for its students/clients, including well-structured and engaging classes taught by knowledgeable and experienced teachers, a supportive community, personalized attention, excellent customer service, technology-based solutions, continuous evaluation, and an improvement process.
Offering a variety of classes, including different styles of yoga and workshops, can keep your students interested and challenged. These strategies will help build a healthy relationship with students/clients, establish a positive reputation for the studio, and ensure its long-term success. By focusing on member retention, a yoga studio creates a positive and pleasing environment for its students/clients and ensures long-term success.
4. Deliver The Best Customer Experience
The yoga studio should focus on offering high-quality classes taught by knowledgeable teachers. Classes should be well-structured for students. In addition, the studio should align a supportive community through workshops and social gatherings. Personalizing the experience by offering personalized attention during classes and recognizing students' achievements can also help build relationships.
Providing excellent customer service, including fast responses to inquiries and maintaining a clean and well-maintained yoga studio, is essential to establishing a positive and good reputation. Implement a loyalty program to incentivize students to return. Utilizing technology, such as scheduling, payment software, and offering online classes, can streamline processes and make it easier for students.
Finally, the studio should continuously evaluate and improve offerings, services, and policies to meet students' needs and expectations. By focusing on delivering the best customer experience, a yoga studio can establish a positive reputation, build a strong relationship with students/clients, and ensure its long-term success.
5. Add-Ons
In addition to delivering the best customer experience, several add-ons can help maintain a thriving yoga studio. These include special workshops and events, social gatherings, healthy food and beverage options, smoothies, juice, snacks, and high-quality yoga equipment and accessories for sale in the studio.
Offer wellness programs, such as meditation or nutrition classes, to provide students/clients with a holistic approach to their health and wellness. Private classes for individuals or groups can provide a more personalized experience and participate in community outreach initiatives to establish the studio as a positive and supportive local community member.
By incorporating these add-ons, a yoga studio can provide a comprehensive and well-rounded experience for its students/clients, help set the studio apart from others, and contribute to its success.
Takeaways
Owning and running a thriving yoga studio requires careful planning, hard work, and dedication. Creating a welcoming atmosphere, building a solid community, and delivering high-quality yoga classes are essential to success.
Building a strong community is also essential for success. This can be done by hosting events and workshops, allowing students to get to know each other, and fostering a sense of belonging among your students/clients.
Additionally, it's essential to be open to feedback, continuously improve your offerings, and stay up-to-date on industry trends. By following these key areas, you can create a thriving yoga studio that your students love and continue to grow over time.