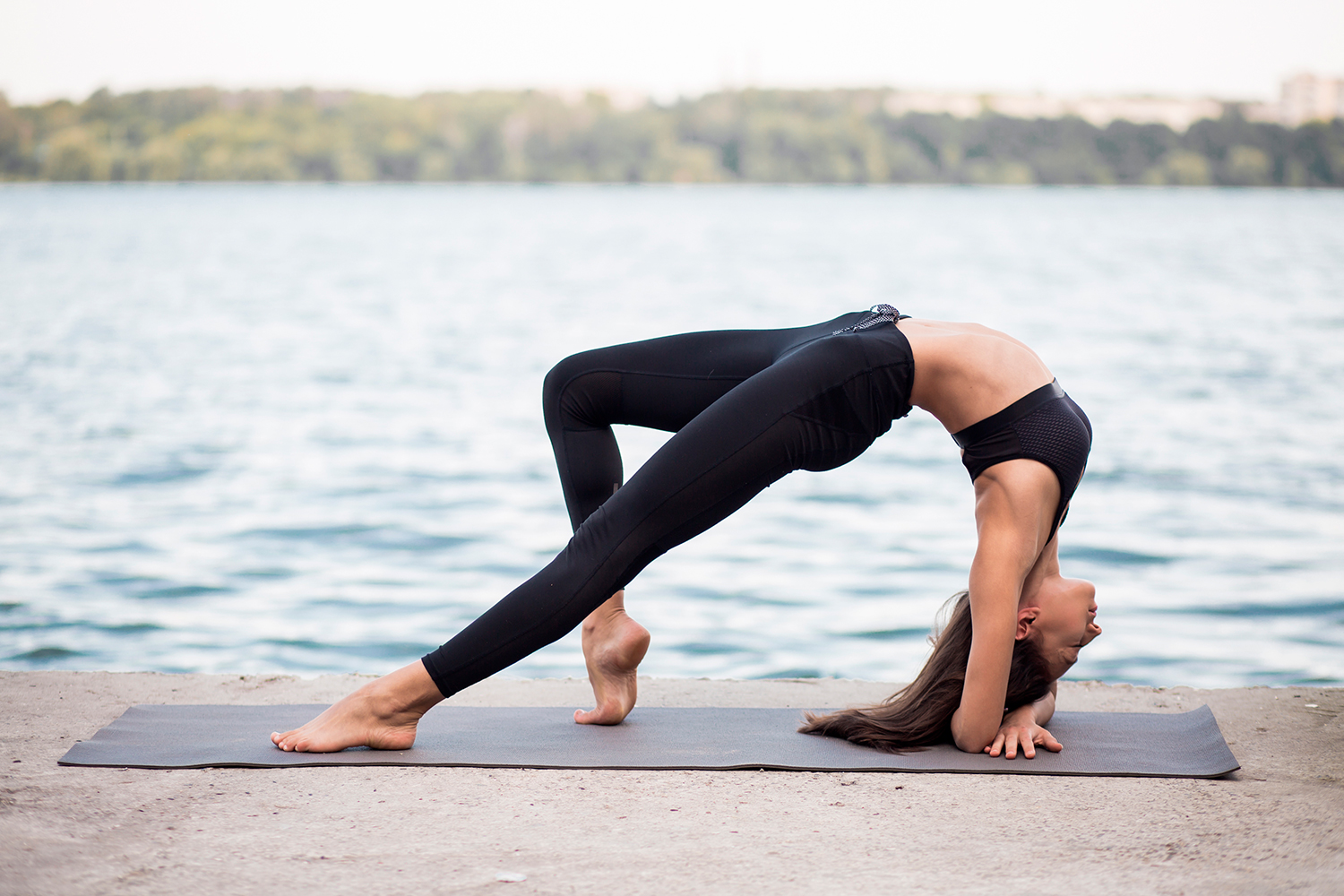 Apart from imparting education related to yoga poses, there is a lot you have to do to become a successful yoga teacher. A teacher is a word full of responsibilities, and when we say yoga teacher, it is someone who will impart yogic wisdom.
Once you step into the journey of becoming a yoga teacher, you get through the course of yoga teacher training, and then the real world begins. You step into the world where you have to make your personality. Thus, we bring you a perfect blog that will make you a great yoga teacher.
1. Patient And Persistent
The first thing to remember is that you only become successful after some time. Behind every successful yoga teacher, there are endless efforts, jumping from one location to another, learning from one training to another. There is a lot of patience and persistent hard work behind that success. So, to be a successful yoga teacher, you must give your best constantly.
A successful yoga teacher emphasizes training and building an empire of yoga, thus working on developing a yoga brand and much more. Once you enter the league of hard work and constant efforts, there is no way of looking back; sooner or later, you will achieve what you aspire for.
2. Watchful Eye
Every student must be seen, even the shy ones hiding in the back of the room. As a teacher, you must ensure that you take an entire survey of the students. In the first few classes, you should be able to recognize them with names. Every time a student enters, the whole class should welcome them with applause. It creates a friendly vibe that is welcoming and pleasing to everyone.
A watchful eye is critical because seeing a person makes them feel validated and begin to enjoy your company a lot more. So to make students love your class, it is essential to see them.
3. Express Your Kindness
It is essential to be kind and, most importantly, express your kindness. People will come to your yoga class to feel good and worthy; thus, you aim to make them feel even better when they step on the mat.
Honor that they have chosen your yoga studio for learning yoga. Many may think that only some yoga classes are adequate because of how they treat the students. Everyone needs love and a kind heart to listen and see. Thus a good teacher expresses a kind attitude towards everyone and makes people feel valued and loved.
4. Clarity With Demonstration
A good teacher designs a comprehensive class by building thoughtful sequences and delivering them clearly to their students. Doing asana can be easy but making people do the asana the same way as you do is a task. A good teacher makes a student learn everything about yoga profoundly.
You must take every opportunity to be present in your teaching, may it be watching your students and offering adjustments. Make sure students get clearly what you want to convey. Ask them questions in between to keep them aware throughout the class. Also, ask them if they have any queries; the idea is to keep the interest in yoga alive in your students.
5. Incorporating Everyone In Your Class
Every yoga class comprises different types of students like newcomers, beginners, pregnant, and people with specific injuries. So a good teacher designs their class around a variety of students. This will make students feel connected to the teacher. A good teacher brings everyone in the class together and gives everyone equal attention.
Prepare for sequences that include warm-ups, inversions, twists, backward and forward bending poses, and savasana. Consider the experience and capacity level of your students so that they can match up the sequence. You can add a dash of your unique style and make it more interesting.
6. Good Communication
Communication is all that matters at the beginning and the end. The way you start your class, how enthusiastically you greet every fellow student and the way you lead the class with calmness and composure, and finally, the graceful way how you give an end to a beautiful yoga session.
Communication plays a key role in becoming a successful teacher. Communication is not only through words; it is highly by your body language. So make sure that your body is but positive and appealing. Good communication between a teacher and a student makes the whole learning process worthwhile.
7. Never Stop Learning
Once you become a teacher, your student phase does not vanish away. There is a burden to do better than before. Attend workshops, look for advanced courses, and make the most of every opportunity you get on your path.
Make your yoga learnings and teachings so strong that every student of yours can resonate your name with yoga. You are a guiding light to your students, so ensure they learn enough self-love, self-awareness, and the mind-body connection.
8. Hard Work Is The Key
Success takes work; hard work is the key. As it is correctly said, choose Successful teachers always try to bring excitement and innovation to their teachings through workshops, retreats, or training in a job you love, and you won't have to work for a single day. So when you choose to become a yoga teacher, make sure you are passionate about it. If you are passionate, no one can stop you from becoming successful.
A successful teacher is all about preparing for classes, jumping from one studio to another, learning advanced courses, working on branding strategies, and many more. So do not be afraid of the hard work because it will pay you off soon. It will be a more rewarding and fulfilling journey altogether.
9. Being Intellectual
As a successful yoga teacher, you need to believe in your content. The more you validate your content, the more you will be confident about it and will be able to present it to your students profoundly. Sometimes, you may feel underconfident but relax; you know more than you think, be confident and shine your light brightly.
You must find a perfect balance between a student following your instructions and the level at which he is asking for the modifications. A good teacher can convey things to his students, and students reciprocate them gracefully.
10. Know Your Purpose
Successful yoga teachers have a clear vision and a strong desire to serve that purpose. So if you are sure about becoming a successful yoga teacher, then this fire in you should always be awakened, and you must do everything possible to attain your desired goals.
If you love helping people, yoga gives you many ways to help others and solve their issues. Have the courage to teach with grace because what you are doing is authentically correct, so be confident about it. So live a life of purpose and boost your yoga career. And believe me; everything else will fall into place.
The Bottom Line
Now that you know how to ace the game of being a successful teacher, just jump into the ocean of hard work and let the world see a great yoga teacher in you.
Becoming a successful teacher is not everyone's cup of tea. You have to give a lot more than you have. Have a clear goal, and be persistent and passionate about it. Trust yourself and follow the above point to keep you on the right track.
Success is not far away from you, it is within you!